Non-cash service
We offer non-cash service, which provides:
non-cash settlements
constant control over the routes and expenses
collective invoices at the end of the month
possibility of using taxies with non-cash settlement in different cities
We offer magnetic cards and one time use coupons.
They have unique control numbers thanks to which you can verify their status. This guarantees that they will not be used by unauthorized people. You can also save on them additional information (company name, department name, employee's/guest's name and surname, financial limit, time period). This solution is perfect when we want our children to be on time e.g. at school, or you need regular transport for rehabilitation.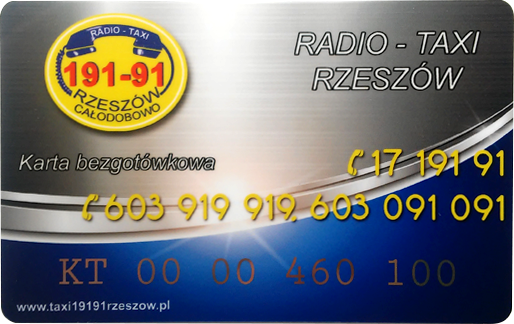 Magnetic card enables non-cash settlement for the transport (payment information is transferred online to the Radio Taxi billing system, where it can be constantly monitored). Card can be used repeatedly.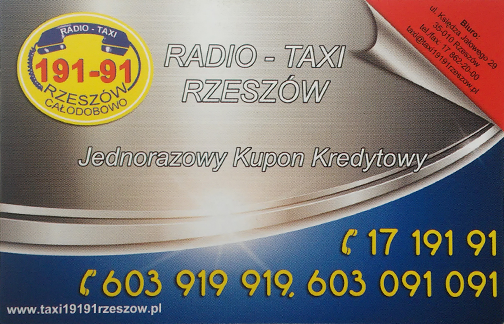 One time use coupon also enables non-cash settlement for the transport, but it may be used only once
If you are interested, please contact us.